NFL Hall of Fame wide receiver Andre Reed spoke with his mother Tuesday morning. He knew everything that happened to safety Damar Hamlin Monday night and immediately thought of his son.
«It hit her because she was thinking about me every game, something was going on,» Reed told Fox News Digital on Tuesday. «As a player, you don't think about it. You're there because that's your job.»
Yes, football players know they are «taking a risk,» as Reed put it, every time they put on a helmet.
Still, the Bills, Cincinnati Bengals and everyone else who watched Hamlin collapse from cardiac arrest didn't anticipate something of this magnitude happening on the field.
CLICK HERE FOR MORE SPORTS COVERAGE ON FOXNEWS.COM
«I've seen guys come out with knee injuries and all the things you see in football,» Reed explained. «Now it's concussions, they're gone. Knee injuries, ankle injuries, hamstring injuries and whatever. I didn't know what was going on until they showed both teams, and some of the guys started crying.»
«It's hard to make a grown man cry, period. But it's even harder to get 45, 90 grown men to cry to any degree on national television in a sport that isn't known for crying except when you win or lose. I knew it was something more than that».
Reed admitted that he didn't really think anything of the hit by Bengals wide receiver Tee Higgins, who lowered his shoulder into Hamlin before they both fell to the turf.
«I got hit a lot worse than that,» Reed said.
However, after getting up, Hamlin collapsed. Medical teams from both staff members rushed to help him and ended up having to restore his heartbeat before getting him into an ambulance headed for the ICU at the University of Cincinnati Medical Center.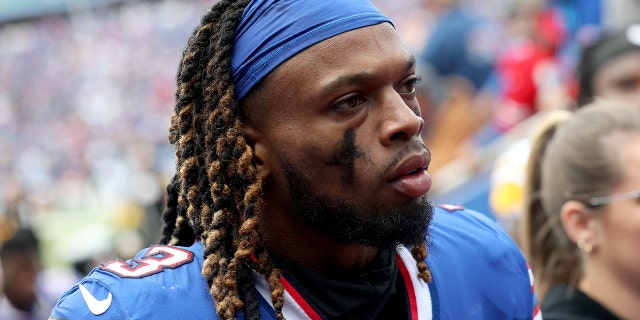 Like many with ties to Buffalo, Tuesday was a tough day for Reed. He and many others were trying to process what happened the night before, but Reed understands how resilient the Buffalo community can be.
As Reed mentioned, it's been a tough year for Buffalo, dealing with a mass shooting and two recent blizzards that claimed lives. Now, to start the new year, adversity strikes again.
But Reed knows the «Buffalonians» will stay strong for Hamlin and his family.
BILLS' DAMAR HAMLIN SHOWS SIGNS OF IMPROVEMENT, SAYS UNCLE
«If any community can come together and be the way it is, it's that community. That community is one of the strongest and most resilient people I've ever met in my life,» he said.
A prime example of that is the wave of support for Hamlin's foundation, Chasing M's, which has seen an enormous amount of donations not only from Buffalo, but from people across the country doing whatever they can to help.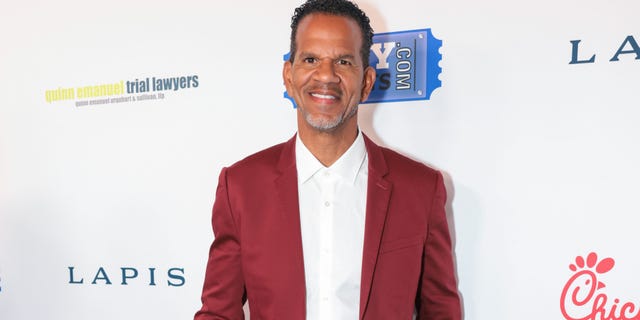 At the time of this article, the GoFundMe page for the charity is at nearly $5.5 million. And there was support from other NFL players, like Denver Broncos quarterback Russell Wilson, who donated $10,000 along with his wife, Ciara. Tom Brady, the Washington Commanders and many more sent in donations.
TOM BRADY SHARES A MESSAGE OF SUPPORT FOR DAMAR HAMLIN, MAKES A DONATION TO HER CHARITY
New Orleans Saints quarterback Andy Dalton also chipped in $3,000, and Reed noted how the Buffalo community donated to his charity in 2017 after his Bengals defeated the Baltimore Ravens to clinch the Bills' playoff berth.
That's the kind of community Reed wants to help and highlight in this difficult time, and he knows the Bills are going to need all the support they can get.
«Communities are the meat and potatoes of who we are. That's why guys go back to their community and give back,» Reed said. «Damar Hamlin did a great thing. They knew he was doing a good thing.»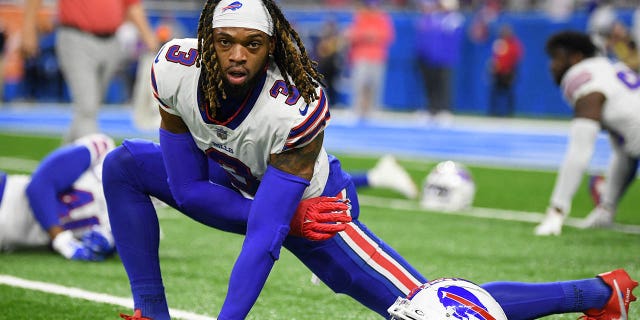 The NFL season will continue, though the league hasn't decided exactly how to move forward with the Bills-Bengals Week 17 matchup being postponed. Buffalo already earned a playoff spot by winning the AFC East title.
But it's going to be tough moving forward, presumably without Hamlin on the field, and considering no one is aware of his true status.
«They're just trying to put all of this together and figure themselves out. There's some mental stuff going on. People don't realize that mental awareness has become a big part of sports in recent years, and some of these guys might need to talk to them. They're grown men, but we're not perfect. We need help,» Reed said.
ESPN ANALYST PRAYS FOR BILLS' DAMAR HAMLIN DURING LIVE STREAM
If there's one person who can guide the Bills through this, it's head coach Sean McDermott, at least in Reed's eyes.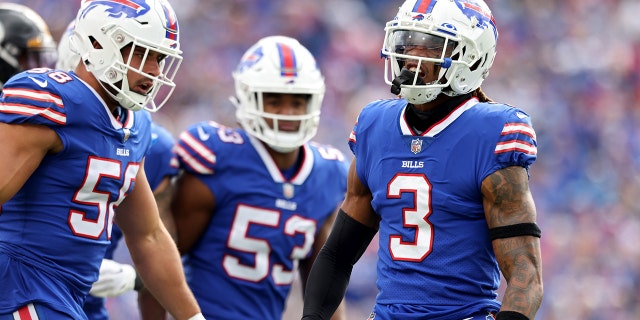 «I know he had a meeting this morning about what will happen if he finds out,» Reed said. «The league hasn't released anything yet. It's really in tune with its players, and they've been through a lot this year.»
«I think Sean, not only is he a great coach, he's done a great job over five years to get this team to where it needs to be.»
Hamlin is showing signs of improvement, according to his uncle, Dorrian Glenn. He told NFL Network Tuesday night that Hamlin remains in intensive care, but has improved to 50% oxygen on a ventilator when he had previously been on 100%.
CLICK HERE TO GET THE FOX NEWS APP
The 24-year-old remains sedated.