Purdue wide receiver Deion Burks He was released from the hospital and is doing «fine» after being carried off the field with an apparent neck injury during Monday's game against Louisiana State University, according to the team.
The redshirt sophomore was carried off the field on a stretcher after being injured late in the fourth quarter during fourth down and was rushed to Orlando Regional Medical Center with an apparent neck injury.
According to The Indianapolis Star he remained on the field until medical personnel could immobilize his neck and put him on a stretcher.
OHIO STATE KICKER MISSES GAME-WINNING FIELD GOAL EXACTLY AS THE BALL LANDS IN TIMES SQUARE
Purdue later posted an update that Burks had been released from the hospital with «motion in all of his extremities.»
"Deion Burks has movement in all extremities. Due to neck pain, precautionary measures were taken to stabilize it after the injury. He was taken to a local hospital, where he will be fully evaluated and will undergo additional tests,» the statement read.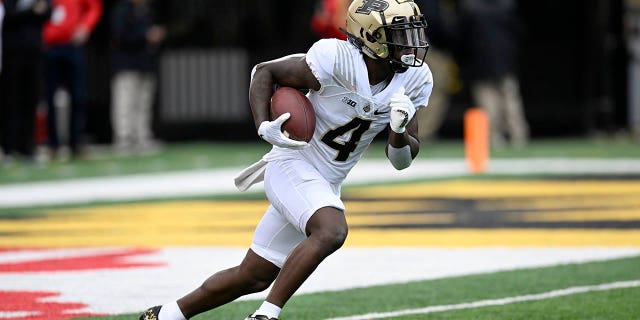 CLICK HERE FOR MORE SPORTS COVERAGE ON FOXNEWS.COM
A second update said all of its scans were «normal.»
Burks took to Twitter Monday night to give his own update.
«Thank you for all your concerns and prayers, your support means everything. I'm fine!»
CLICK HERE TO GET THE FOX NEWS APP
Purdue capped off a rollercoaster season in which head coach Jeff Brohm left at the end of the regular season to take over the head coaching job at Louisville with a brutal 63-7 loss to the Tiger's in Citrus Bowl game Monday.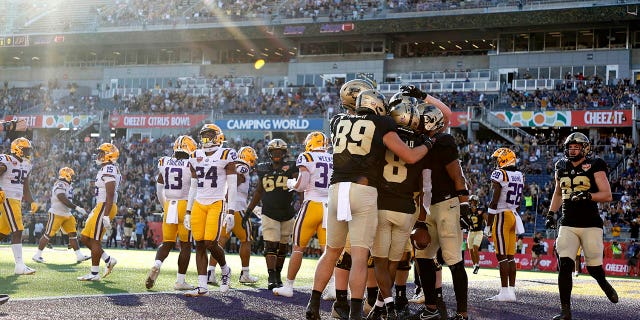 «It's not the performance we were looking for,» interim head coach Brian Brohm said after the game. «Very disappointed with the result. A lot of people might have thought this was going to happen, we did everything we could to make sure it didn't happen.»