Patrick Mahomes has a Super Bowl ring and the NFL MVP and has minority stakes in Major League Soccer's Kansas City Royals and Sporting Kansas City.
Even with the accolades and the likelihood that he could ride off into the sunset once his playing career is over, the superstar quarterback already has an idea of ​​what he'd like his next move to be.
CLICK HERE FOR MORE SPORTS COVERAGE ON FOXNEWS.COM
«I've always said that when I'm done playing, I might want to step into the GM role, so I'm going to ask (chiefs GM Brett Veach) a few things,» Mahomes said via FOX4 KC.
«I like that kind of thing… I like looking at future guys. Not necessarily building our team or anything like that, but I like to see who the good players are and what they think about them.»
CHIEFS' PATRICK MAHOMES FALLS IN LOVE WITH RIHANNA JOKE QUESTION IN PRESSER BY FORMER NFL STAR BRANDON MARSHALL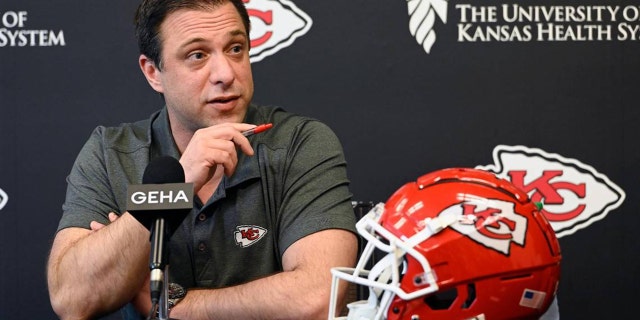 It would be hard to match Veach's shrewdness in recent years in building and maintaining a lasting roster that has several guys appearing on it in the Super Bowl. Veach joined the Chiefs' organization in 2013 as a college and professional personnel analyst, and in 2015 he served as co-director of player personnel.
After the Chiefs selected Mahomes in the first round of the 2017 draft, Veach was named general manager following the firing of John Dorsey. Since then, Kansas City has won five AFC West titles, three AFC championships, and one Super Bowl.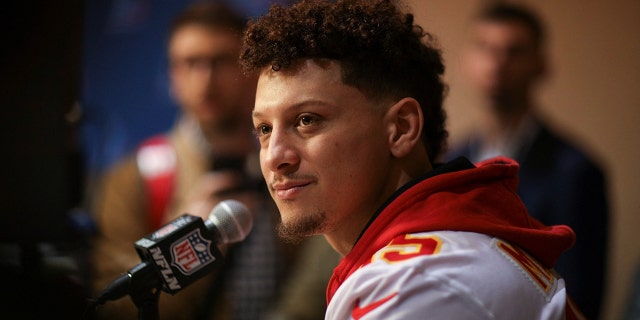 CLICK HERE TO GET THE FOX NEWS APP
Super Bowl LVII kicks off Sunday at 6:30 p.m. ET. The game can be seen on FOX.